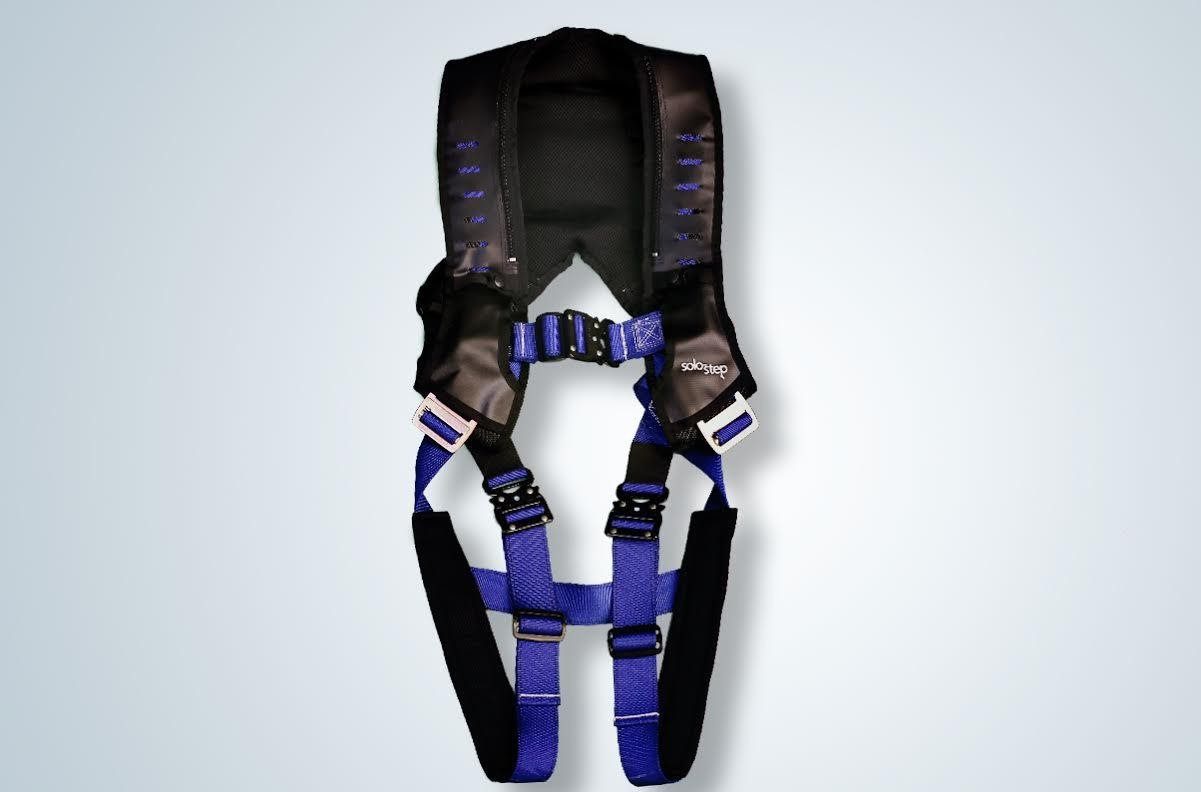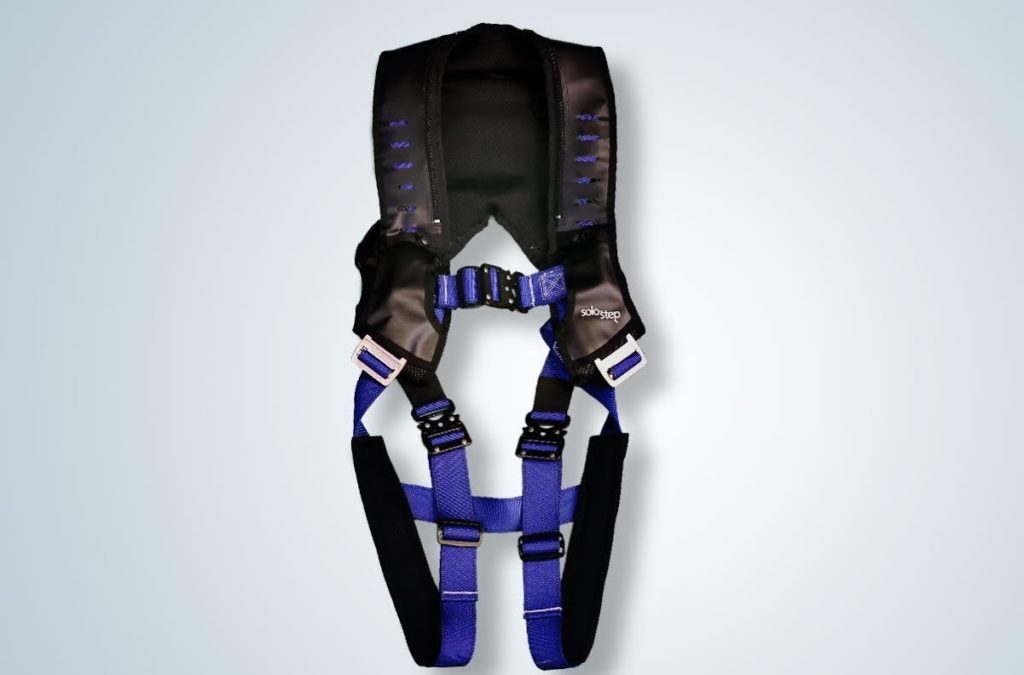 Solo-Step Standard Performance Harness
The Solo-Step Harness received a Gold International Design of Excellence Award and was recognized by Business Week Magazine.
Our Performance Harness has 5 points of adjustment allowing up to 4" of chest strap adjustment.
Back pad comfortably keeps the harness in a vest shape while allowing for dorsal D-Ring adjustment and added hooks on shoulders to use with spreader bar if desired.
The padded shoulder, leg and back have added lining that allows additional comfort when wearing the harness
All harnesses feature a "Quick Connect" friction torso buckle with a release tab.