4 Tips to Prevent Falls in Your Skilled Nursing Facility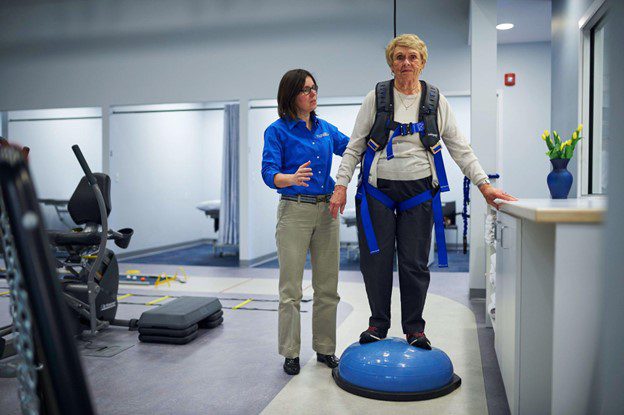 One-third of adults over 64 years old, living outside of institutions, fall each year. The likelihood of falling continues to increase with age. Among the elderly, falls cause significant morbidity and mortality. Falling, or the fear of falling, often contributes to functional decline, depression, social isolation, and nursing home admission. Nursing home residents generally have more handicaps and advanced diseases, making them nearly 3 times more likely to fall than elders in the community. No nursing home will be able to prevent all falls, but a lot can be done to reduce fall risk and the total number of falls and injuries. Here are four tips to prevent falls in your skilled nursing facility.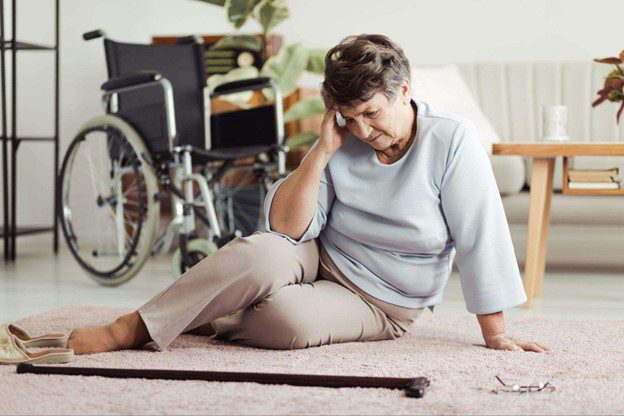 1. Identify and Eliminate Environmental Risks
An environmental audit of the nursing facility can reveal areas that may cause elderly residents to lose their footing and fall. Be sure to look for the following as you are identifying risks:
Loose carpeting
Slick or glossy flooring
Poorly arranged furniture
Dim lighting
Wearing appropriate footwear
Steps to remedy these risks include using non-slip rugs, replacing carpets with more solid surfaces such as vinyl, improving lighting in dark or dim areas, and arranging furniture to reduce any tripping risk.
Nursing homes should also equip bathrooms with handrails and toilets that are raised. Toilet bowls that are too low or too high can result in a patient falling. In rooms, keep shelves low enough for residents to use without straining or stretching to reach the items on them.
Finally, all staff members should be aware of the state of the nursing home environment, including any spills, obstacles, and potential hazards.
2. Assess Health Risks
When an individual is first placed into your facility, the facility should conduct an assessment of the person's needs and any current or past health issues. It is important to obtain the health history of your patient, including any past incidents of falling. Ask the individual about any mobility issues that they may have or have had in the past. Your staff should also acquire information about assistive devices, physical or mental health conditions, and any other conditions that could increase the risk of falling. This includes:
Heart conditions
Vision problems
Dementia in its various forms
History of seizures
And more
3. Implement Strategies to Prevent Accidental Falls
Implement strategies in your facility to prevent accidental falls. Educational programs can be helpful in teaching staff how to provide the level of care and attention that residents need. Staff members should be able to recognize when a resident is about to fall, and there should be proper procedures in place so they know what to do in each situation.
Additionally, nursing homes should have strategies in place to help prevent or reduce the likelihood of a fall occurring. Other interventions could include activities and mobility programs that are designed to strengthen the lower body or to improve the resident's balance.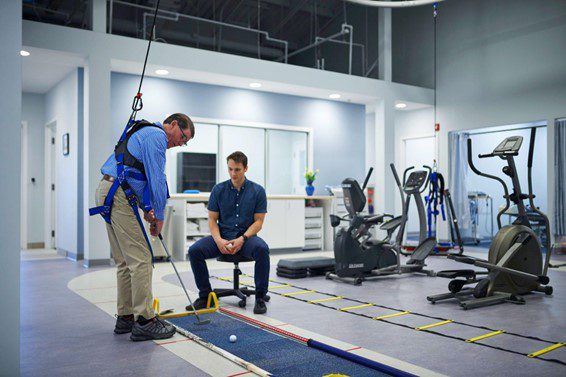 4. Provide Necessary Equipment to Prevent or Asses Falls
Having the right equipment on hand is an important component of nursing home emergency preparedness. Invest in your residents by investing in these supplies:
Safety Supplies

Walkers
Wheelchairs
Crutches
Braces
Bed alarms
Shower seats
Patient call systems

First Aid Items

Make sure your facility has a large first-aid kit stocked with disinfectants, gloves, bandages, and other basic supplies/medicines for pain.

Safety support systems

When patients cannot move well, they may need assistance. Invest in bed lifts, stretchers, and overhead support systems to help patients move when they need care.
The Solo-Step overhead track system is a great option for facilities looking to support patients during rehab activities, mobility programs, and more!