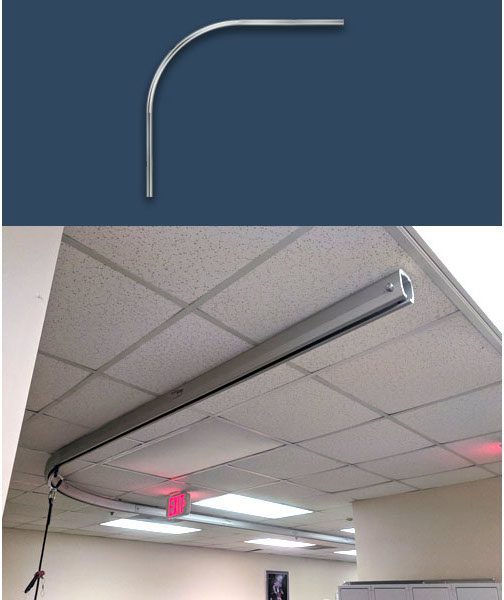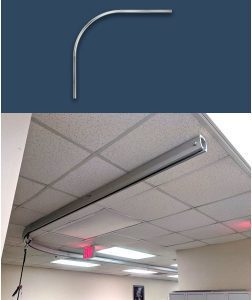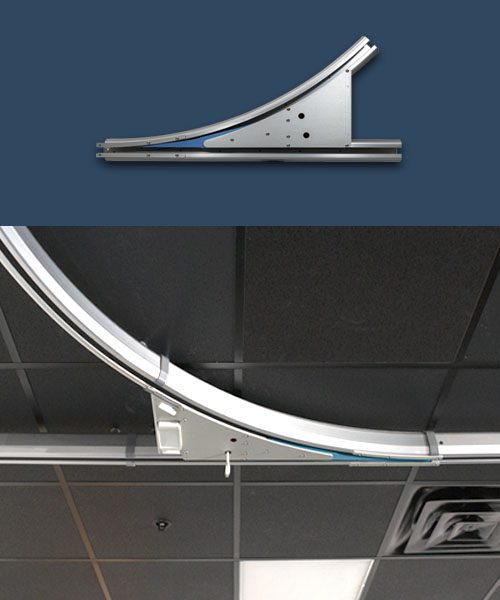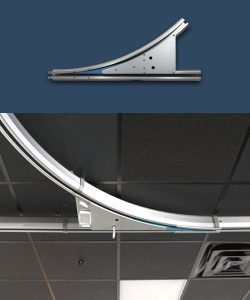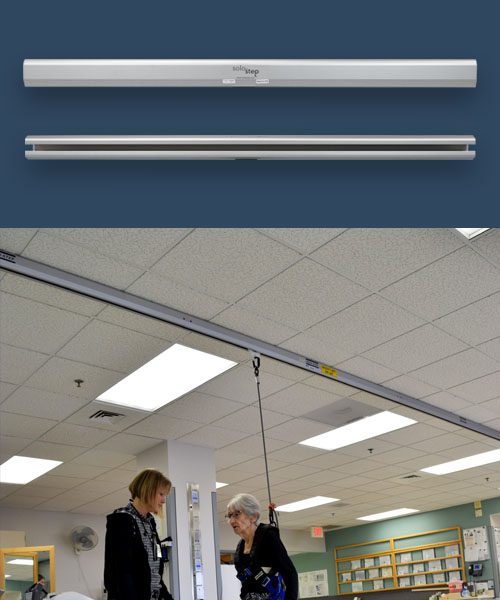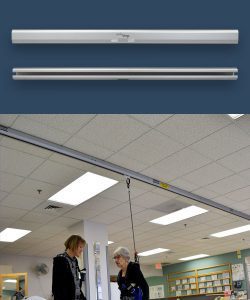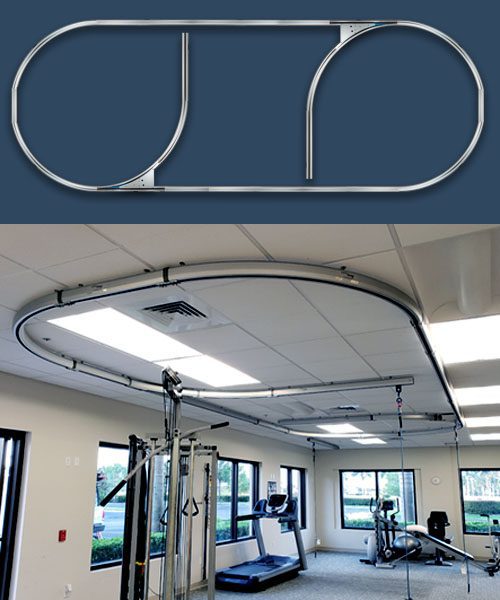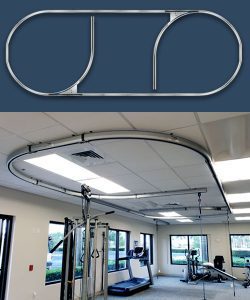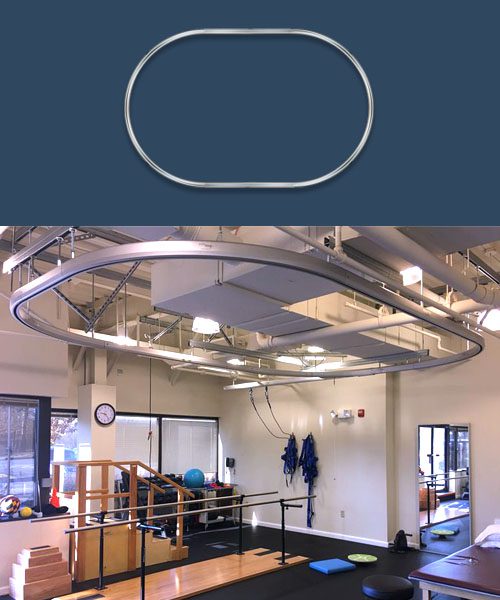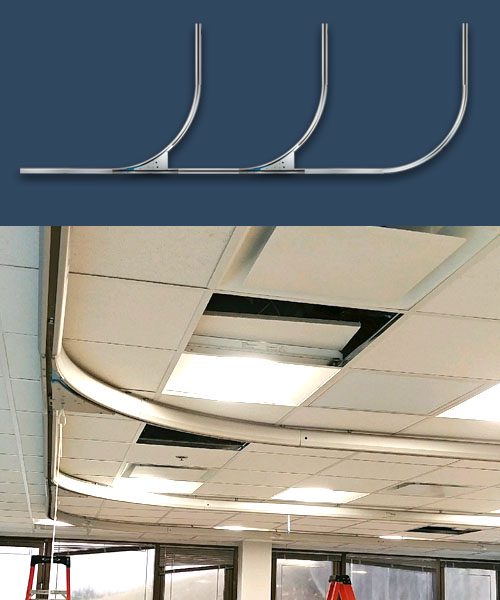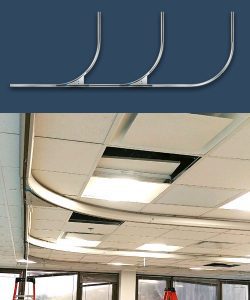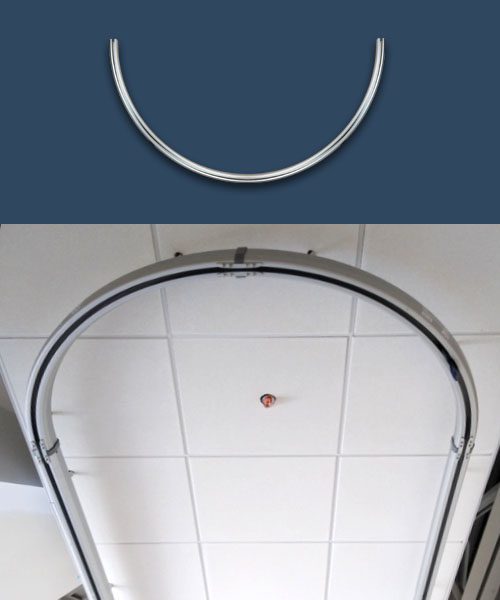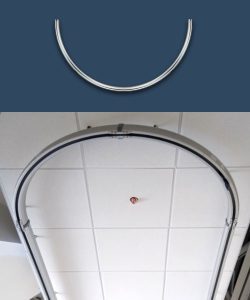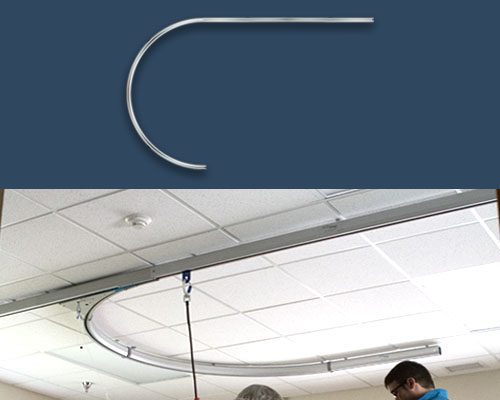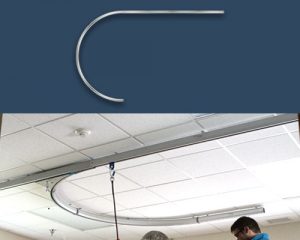 Ceiling-Mounted
Track System
The Ceiling-Mounted Track System is our most popular option for physical therapy facilities because of its versatility and ease of use.
The Ceiling-Mounted Track System comes in four different design options including Straight, J-Shaped, U-Shaped, and Oval designs.
Our straight track comes in 7.5ft and 10ft segments.
Our curved track comes in 6ft and 8ft lengths.
Each system can be completely customized to accommodate your facility in order to maximize usage and efficiency for physical therapy.
Tracks can be installed on virtually any type of ceiling regardless of height.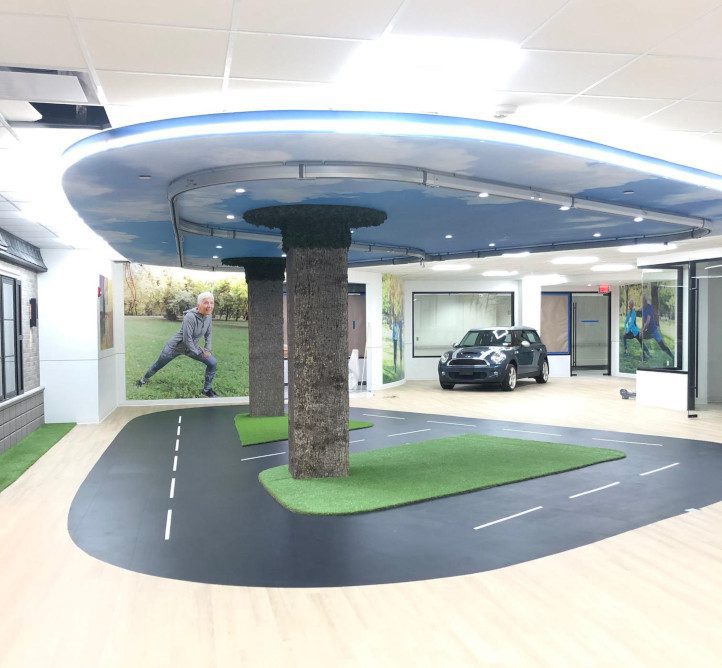 FULLY CUSTOMIZABLE OVERHEAD MOUNTED TRACKS
Depending on your needs, the system can be used with a variety of other rehabilitation equipment such as treadmills and other therapeutic devices or accessories.
This feature allows therapists to utilize their talent and imagination to create environments such as obstacle courses, that challenge their patient to push through limitations with confidence.
find out if our ceiling-mounted track system is the best option for your physical therapy facility
What Others Have to Say about Solo Step's Overhead Track System