APTA With Solo-Step!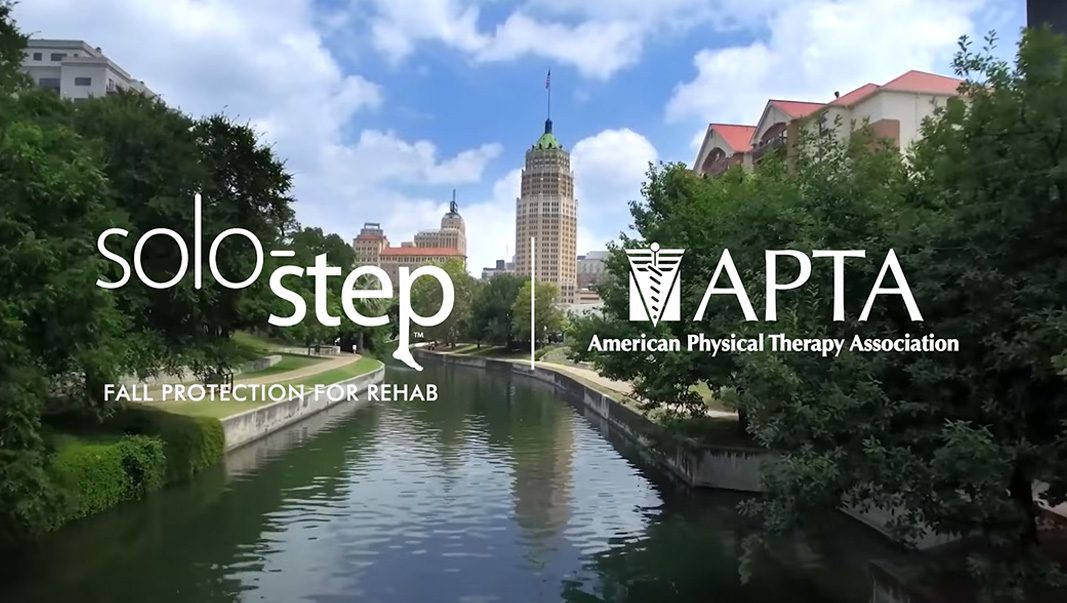 Our team had a blast at APTA in San Antonio, Texas! Thank you to everyone who stopped by our booth to learn more about the Solo-Step safety overhead track system! Check out our APTA recap video below to hear how Solo-Step paid for itself on its first day for one facility owner!
Your facility can benefit from a Solo-Step overhead track and harness system by:
Reducing/Eliminating liability risks associated with falls
Providing a safer environment for both patients and therapists
Increasing productivity with a 1:1 treatment ratio
Eliminating the fear of falling in patients who are scared
Increasing confidence in patients to try advanced therapies
Occasionally, facilities and clinics will be able to see a quick ROI from the Solo-Step System. One costly fall could be negated if your clinic had a Solo-Step safety overhead system!
Having the Solo-Step in your facility will allow your clinic to safely treat high-risk patients like neurological and balance disorders. When word gets out about your new fall protection system, your facility with have an unfair advantage to dominate the local market and become the leader in safe rehabilitation.
To request pricing for your facility, please fill out the form here!