From the Desk of Kevin Grage
From time to time I like to check in and let you guys know if I've heard something interesting about the PT world, saw something cool out at the trade shows…or maybe just heard a good joke!
The past couple of weeks I've been talking to a few of our Solo-Step customers about what they really love with their Solo-Step system so far.
I figured I would hear a lot about all of the great benefits….such as ease of use, more comfortable set up for the patients, curing the fear of falling etc… I was pleasantly surprised that the NUMBER ONE benefit I heard from the PTs and facility administrators was actually Return on Investment (ROI).
And, really, what could be better than that? Anytime a piece of equipment can work out as an investment rather than an expenditure I would say that's a win for the facility!
So think of it like this: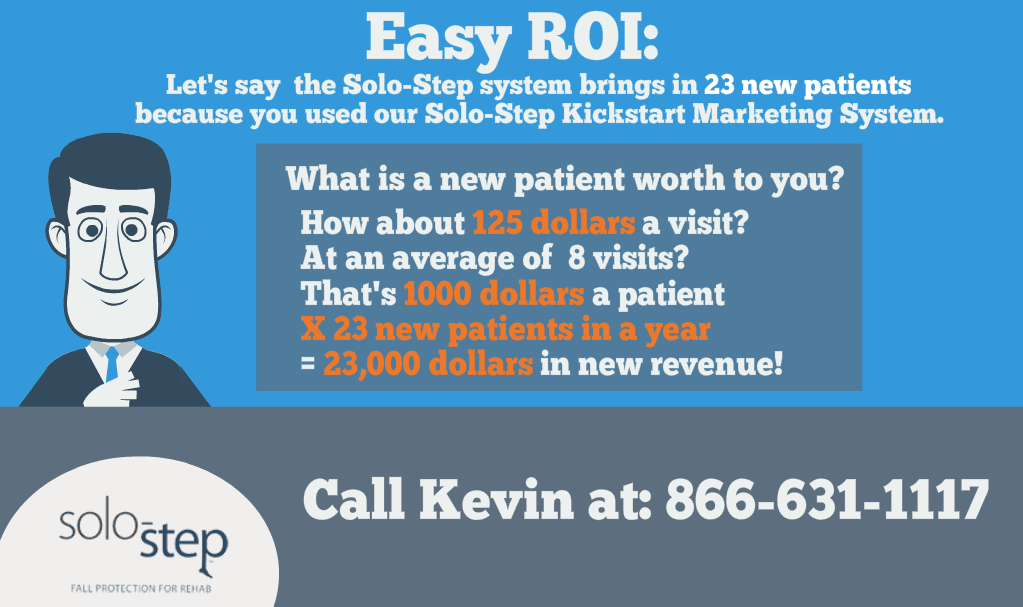 If you would like these kind of results call me today and we can get you on the right track!