Increase your Facilities Cash Flow with Solo-Step!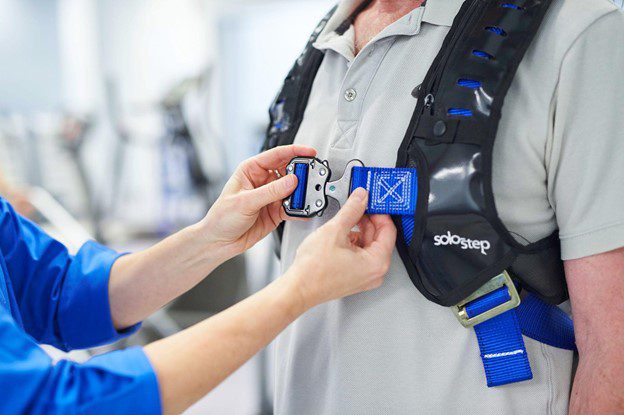 The number one benefit we hear from Physical Therapists and facility administrators is the Return on Investment (ROI) from installing a Solo-Step safety overhead track and harness system!
Solo-Step can help bring new patients to your facility who may be afraid of falling or may need extra assistance from a medical device.
Purchasing a Solo-Step system can SAVE your facility money in many different ways!
Less physical therapists helping one patient.

The Solo-Step safety track and harness can keep your patient on their feet without having multiple physical therapists help with their form and keeping them upright.
These physical therapists can spend their time helping other patients or assisting with other tasks throughout your facility.

Patients feel more secure and are able to increase their workout duration and length of stay at the facility.
Patients are happier with facilities that have equipment like the Solo-Step and are more likely to go to your facility when they feel like they are safe from falling.
There is a decrease in the risk of liability if a patient falls. The Solo-Step track and harness system can hold patients up to 420 pounds so you do not need to worry about any of your larger patients falling and getting injured, or your physical therapists getting injured on the job!

Check out this infographic showing how you can increase your cash flow with the Solo-Step safety overhead track system!