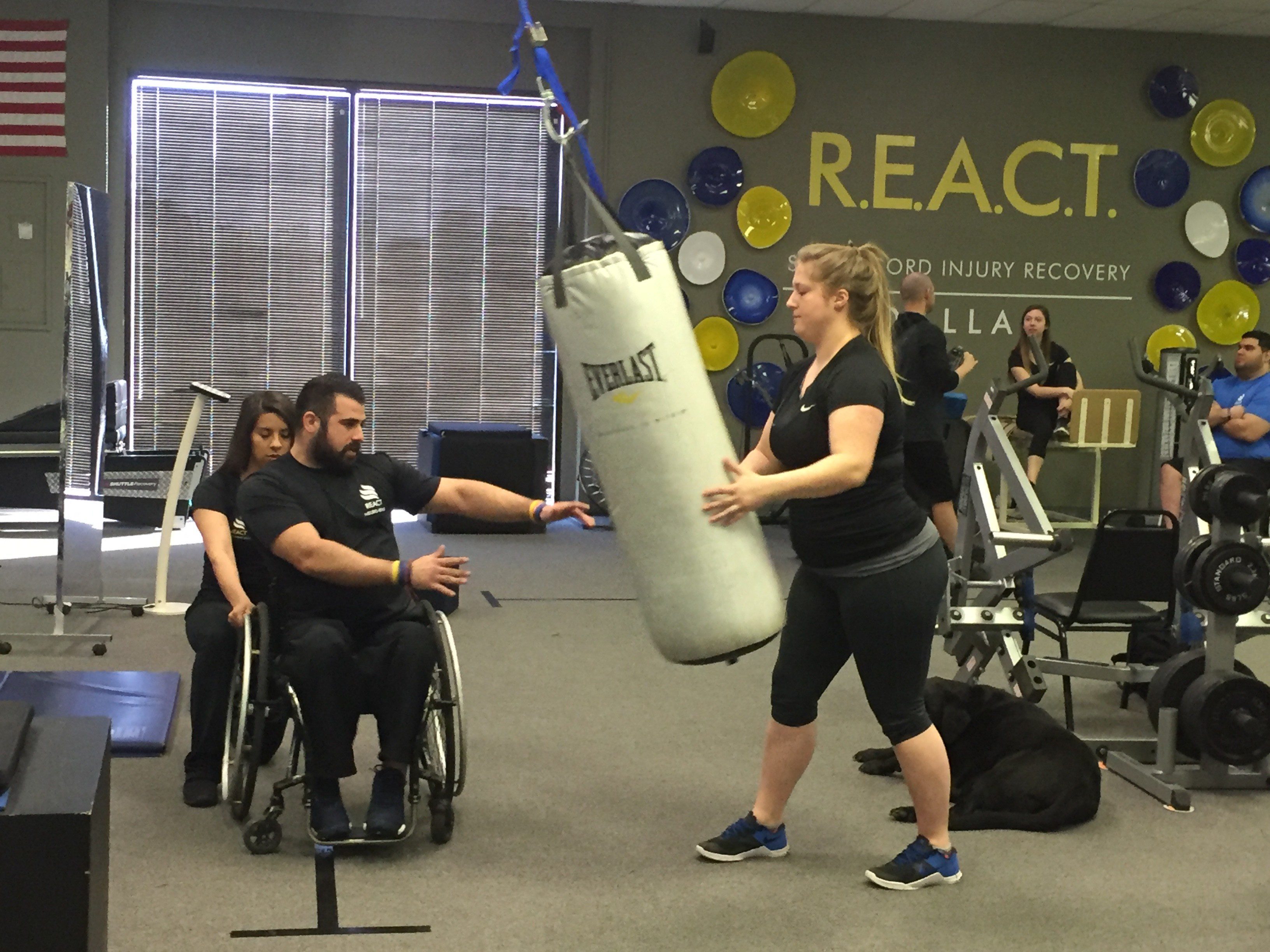 You can't help but notice Michael's positive attitude, his contagious smile… and his arms. This 20-something hasn't let his wheelchair stand in the way of accomplishing his goals. I met Michael, or "Delgado" as his friends call him, during my visit to REACT and had the opportunity to watch him work out with trainer, Emma, and later sit down and hear his story. Delgado does not allow his wheelchair to limit his activity. He works out, coaches soccer at his local community college, and drives, not allowing his wheelchair to hinder his activities nor his attitude.
During his freshman year of college, Delgado was living it up with his friends and playing competitive soccer. He and some friends were dropping off a buddy at the airport, when his friend that was driving the car fell asleep at the wheel. The car flipped vertically four times, and Delgado was thrown back and forth in the car. He suffered a T-6/7 spinal cord injury. When I asked him about his accident, he simply told me that from day 1, he accepted his injury and has made the best of it. After connecting with Kendell at Project Walk, he was introduced to REACT. Although he had visited several times after his first introduction, he started coming regularly to REACT about a year ago. Delgado uses the Solo-Step to support his core during floor exercises, and the team is even getting creative by using the Solo-Step for arm workouts as well.
"Coming to REACT gives you that extra motivation – you're around others going through the same thing, facing the challenges of everyday life, the same emotional and physical challenges. You can work with a trainer that will push you past your limits and accomplish things that you don't think that you can on your own." Delgado told me during an interview.
For more inspiring stories, check out REACT's website and facebook pages! -KF