7 Ways to Improve Patient Retention in Your Physical Therapy Clinic
When you lose a patient to another physical therapy clinic, your business could lose thousands and thousands of dollars. Each patient interaction, from the first call and appointment to treatment and follow-up, is an opportunity to make a great impression and improve patient satisfaction. Continue reading this blog for 7 ways to maximize patient retention in your physical therapy or healthcare facility: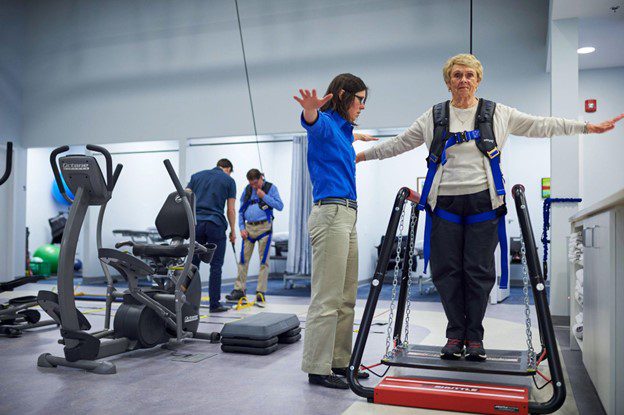 2) Create a Professional Website/Social Media Page
70% to 82% of people look up health or medical information online. Having a good online presence can set your facility apart from others in your area. Create a professional website and social media pages (including Facebook, Instagram, TikTok, etc.) to share meaningful information with your patients. Your website and social media pages are a good source for patient retention as they can provide information between visits. Consider sharing information such as:
Client Testimonials
Specialty Services
Conditions you treat
Your hours, address, and contact information
Images of your facility
Information about your brand
3) Simplify Appointment Scheduling
Allowing your patients to book appointments online via your website or mobile app increases convenience for your patients. Pairing this with automated SMS or email appointment confirmations can help minimize no-shows. Incorporating digital appointment booking allows your patient to easily and conveniently schedule their new or follow-up appointments with your company!
4) Address Long Wait Times
The longer your patient has to wait in the waiting room, the more frustrated and inconvenienced they will feel. If you want your patient to come back for future treatments, use automatic scheduling and email/sms reminders to keep everyone on time. If you know that there may be a delay, communicate that with your patient so they are aware of the situation.
5) Improve Your Online Reputation
Keep your reputation positive, as it can impact your patient retention and acquisition rates. Encourage feedback and monitor and respond to patient reviews on social media and physical therapy review sites. 
Post-visit surveys can also be used to capture patient concerns or satisfaction with their experience. Acknowledge your patient's negative responses and thank your patients for their feedback. Physical therapy patients want to know that you are always working to improve their experience. Ensuring a positive experience will help improve patient retention in your physical therapy practice.
6) Choose Your Staff Wisely
Provide the best in-office healthcare experiences to boost patient retention rates. Poor interactions between staff and patients can have a very negative effect on your patient retention rate. Negative experiences between your staff and patients can cause even the most loyal patients to leave. Train your staff to show genuine concern and empathy for your patients. Answer patient questions, listen intently, and do not rush your patients through their appointments.
7) Provide the Right Physical Therapy Equipment
Ensure that you have the most effective equipment for whatever conditions you treat in your physical therapy facility. These pieces of equipment can be used with a variety of patient types: 
Treadmills
Cones
Balance boards
Resistance Bands
Foam rollers
Exercise balls
Etc.
Provide safety equipment to protect your patients from injuries resulting from falls. One patient fall or injury can result in a negative perception of your facility. The Solo-Step Overhead Track & Harness System ensures your patients are safe during therapy and gives them confidence that they will not fall. Solo-Step can be used with a variety of patient types, including: 
Geriatric
Bariatric
Neuro/Stroke
Pediatric
Amputee
Adaptive athletes
ENT
Patients with balance disorders
Etc.
The Solo-Step Ceiling Mounted Track System is completely customizable to your specific facility and can be installed in any ceiling type. For more information about the Solo-Step system and how it can help your facility improve patient retention, click the button below!