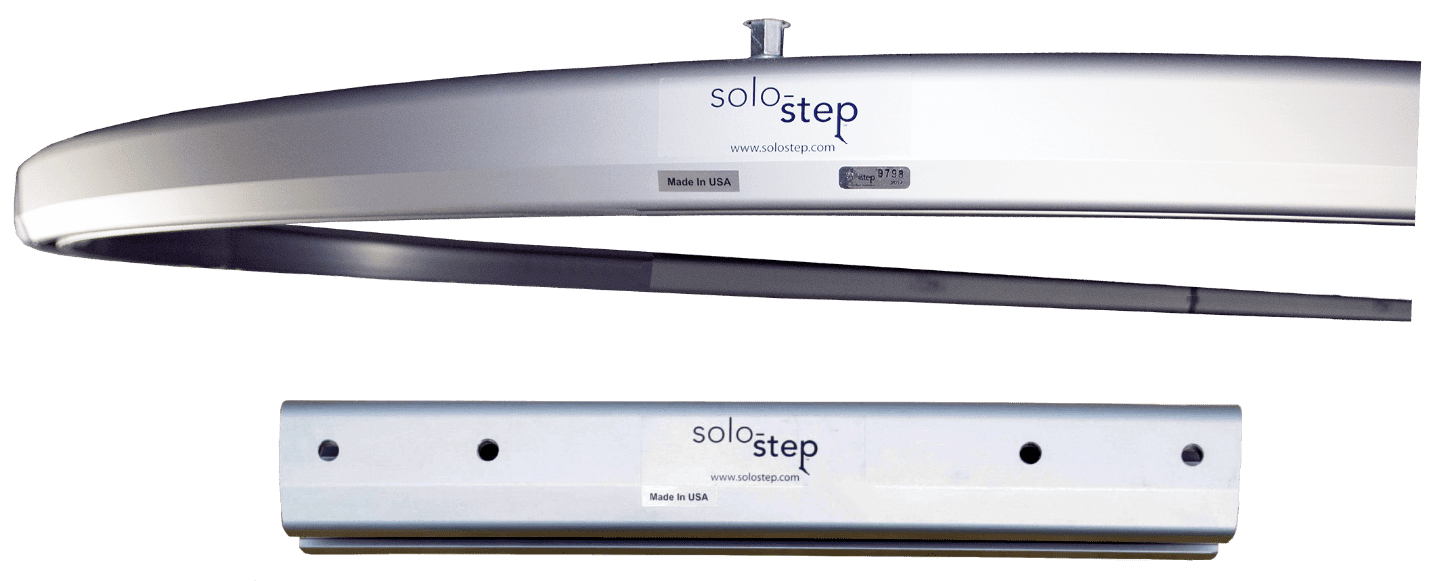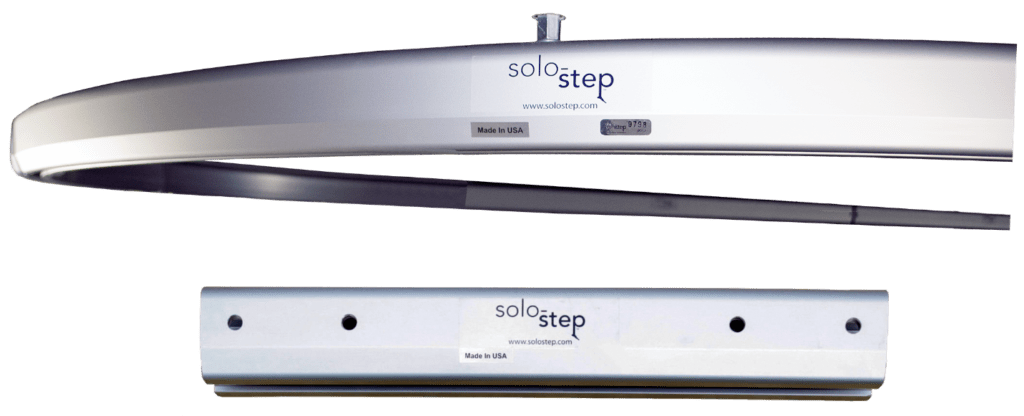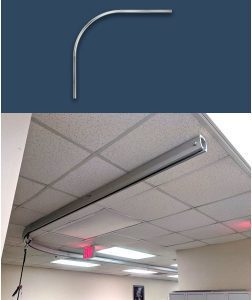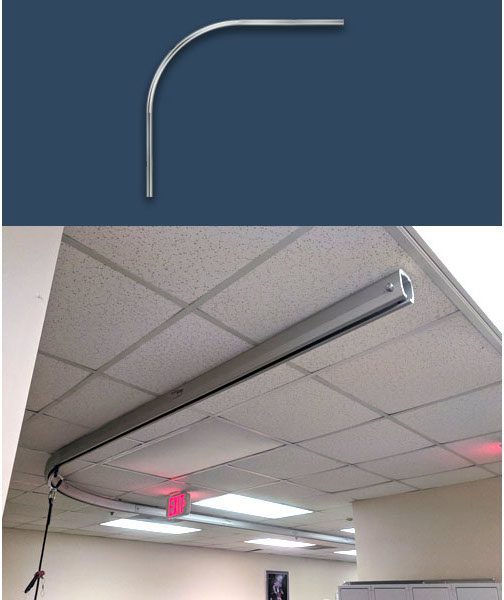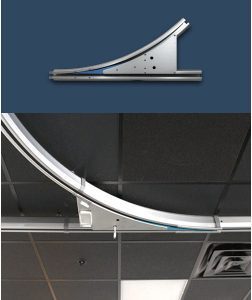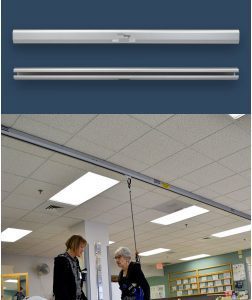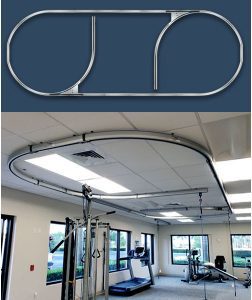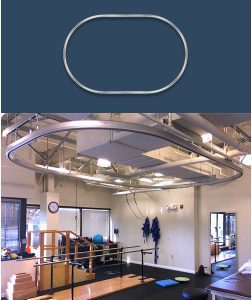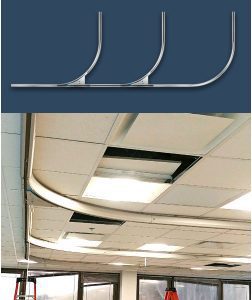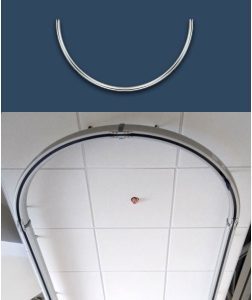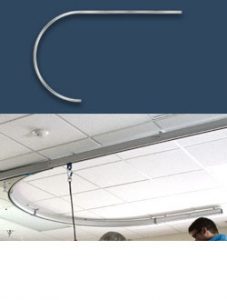 The Solo-Step track is composed of heavy-duty commercial grade aluminum alloy extrusion.
The most Robust track on the market

Ultimate tensile & yield strength
Aluminum extrusion – Grade 6005A-T5
Mid-Span deflection suspension supports – .090"
Support Spacing – 36" centers
Recommendation for multi user systems – No two patients weighing 300 lbs., or more are to be within 36" of each other at any point on the track.
Rule of thumb – One person per track section

Wide track base allows freedom of movement and natural gait pattern.
Track can be utilized as a straight run, curved, oval or any custom shaped system.
Straight Track available in 7.5ft or 10ft lengths.
Curved Track available in 4ft, 6ft, 8ft, or custom lengths.