The Solo-Step Portable Track System allows facilities the flexibility to move their system at will, either inside or outside.
The track itself is supported by 3 tripod legs that attach to the track at both ends. The legs can be easily adjusted to make the top of the track 8ft, 8.5ft, 9ft, and 9.5ft high.
The track lengths come in 10ft and 15ft segments.
The Portable Track System doesn't require professional installation as it is easy to set up with two people in a matter of minutes with minimal effort.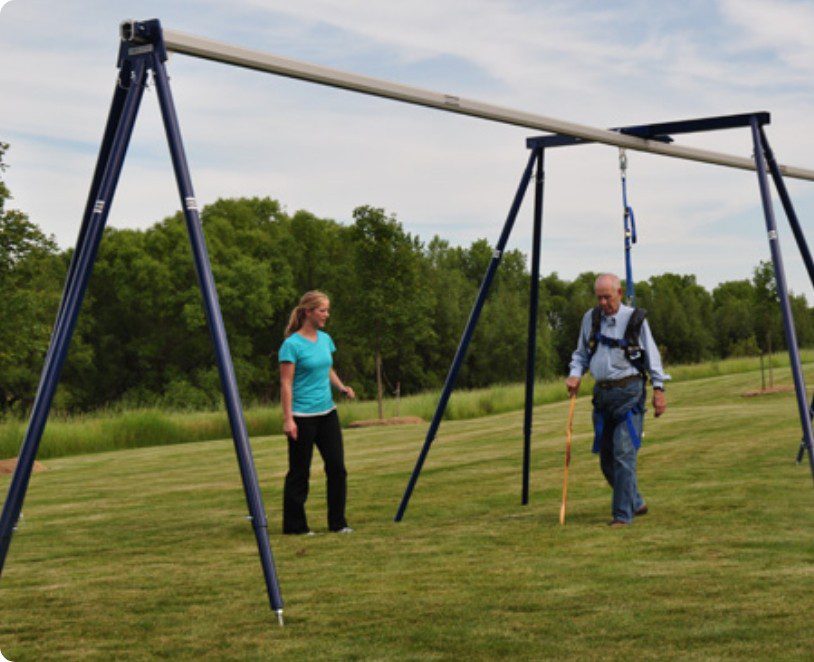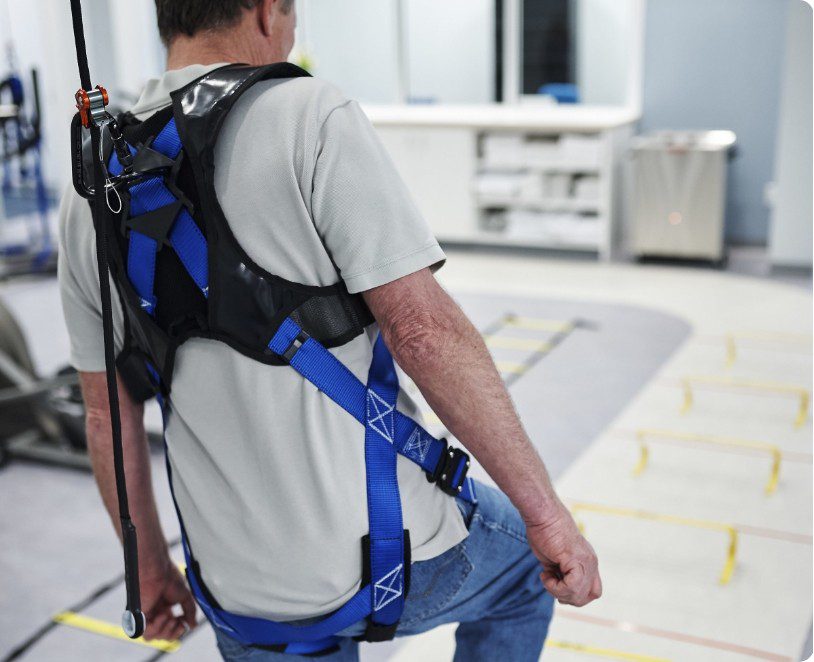 We have a short video that explains how to set the portable track system up using your staff on hand in order to save money on any installation costs.
This system is a great option for those who cannot install the track in their ceiling for whatever reason, but still want to experience all of the benefits the Solo-Step Fall Protection And Balance System has to offer.
find out if our Portable Track System for physical therapy is the best option for your physical therapy facility