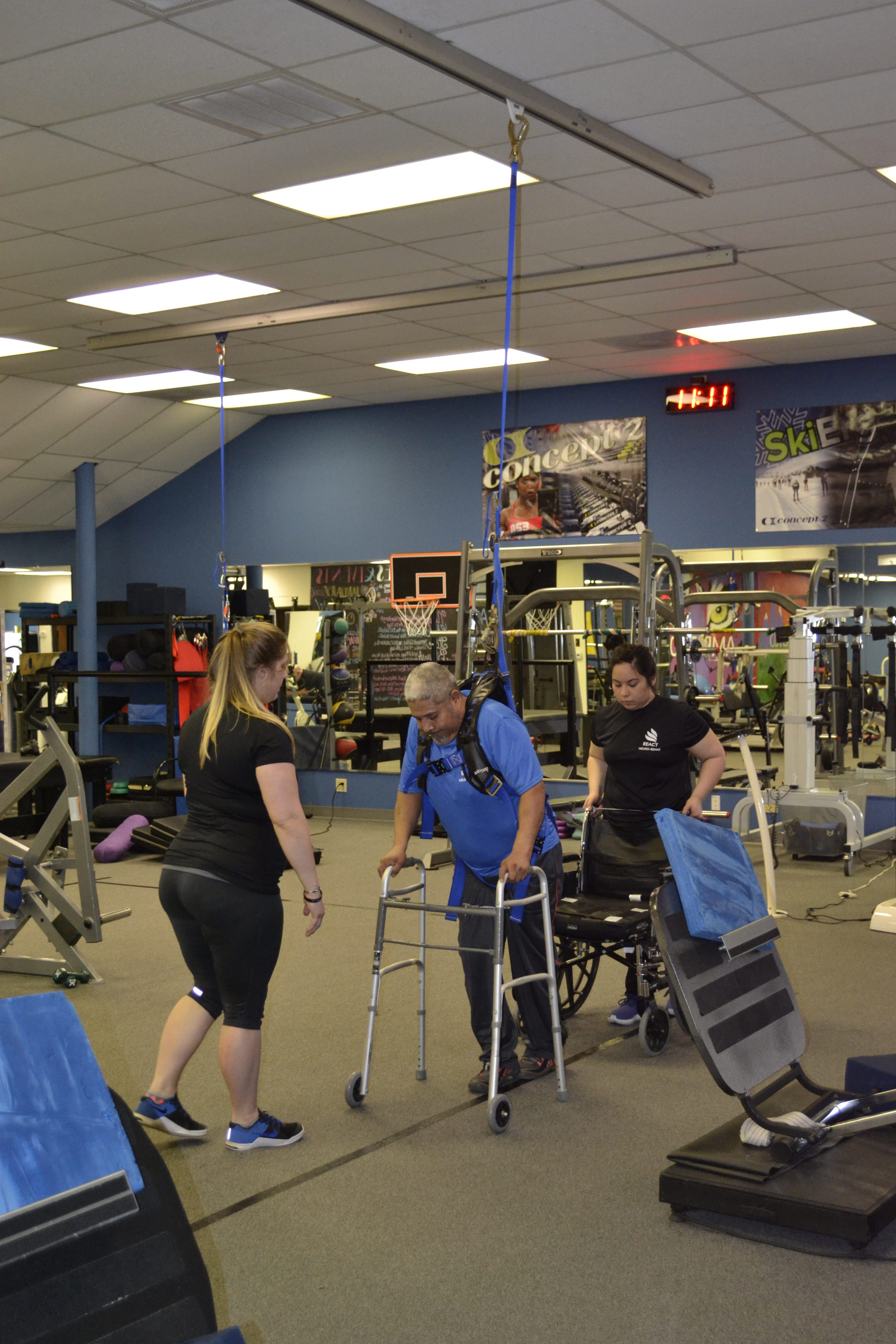 Rafael has worked with his hands all his life. He's used to long days and heavy lifting –the kind required in residential and commercial construction. When he told me about his work –his smile was evidence of a career and lifestyle that he enjoyed. That desire to stay active and work is what motivates Rafael to make the long trip to REACT three times a week. He loves the community, the friendly atmosphere, the professionalism of the team, and updated facility.
Rafael's injury was gradual –he never spent much time focused on himself and had ignored several injuries in the past, working through the pain. One day at work, Rafael's back gave out as he was carrying buckets at a construction site, and as he fell to his knees he heard the sound of his spine cracking –making him instantly aware of the damage he had done. Over the next 11 months, he began to lose feeling, he became more and more immobile, and walking became more and more difficult.
As it became evident that he needed to focus more on his health, Rafael began coming to REACT to focus on allowing his body to heal. Rafael admitted that the recovery process is tough –especially since he was so used to being active.
He's enjoying working out at REACT, staying busy and reading. Slowly but surely he is learning the names of other athletes at the gym! His coordination and strength in both his upper and lower body has improved since coming to REACT and he is excited to keep working with his trainer and making progress. To learn more about the team at REACT, visit their website at NEUROREACTION.ORG.