6 Ways to Retain Patients at your Physical Therapy Facility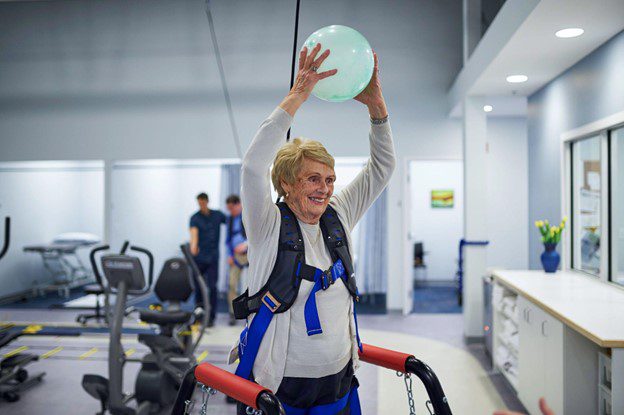 Make a Good First Impression
Making a good first impression goes a long way when meeting patients for the first time, and can help retain patients. There are many different things your facility can do to provide your patients with a great experience, including:
Providing a clean & safe environment. Make sure your facility is consistently cleaned and appealing to the customer. If your customer does not love your facility and its equipment, or if it is not as clean as it should be, they may look elsewhere.
Understand your patients' experience when first visiting your facility. Answer any questions, help them through any forms they may be required to fill out, and focus on making processes easier for your customers.
Providing patients with outlines of exercises, goals, and timeframes is a great way to keep them informed and accountable. Explaining the importance of coming to treatment sessions and engaging with their home exercise program will help them understand their overall progression.
Listen to your patients. Listening to your patients and including them in functional goals can lead to increased patient engagement and motivation, helping you to retain patients for future treatments.
Train your Staff to be Friendly and Welcoming
Physical therapists and physical therapy assistants should have core values in place in order to provide the highest quality of physical therapist services. Physical therapists are ultimately responsible for providing safe, accessible, cost-effective, and evidence-based services to their patients. According to the APTA, the core physical therapists should have are:
Accountability
Altruism
Collaboration
Compassion and Caring
Duty
Excellence
Inclusion
Integrity
And Social Responsibility
Training your staff to be friendly and welcoming, along with following APTA's core values, will provide your patients with an environment that they will want to come back to over and over again!
Increase Patient Engagement in your Facility
Continuous engagement with patients can help them stay accountable and motivated during their physical therapy experience. Encouraging patients to take ownership and responsibility for their rehabilitation journey is important for overall success.
Implementing a patient engagement strategy allows healthcare professionals to receive input and information from patients to work together and create a wellness plan specialized for your patient. Providing personalized care allows patients to adhere to recommendations and continue to return to their therapy sessions. This is a great way to retain patients!
Provide your Patients with Great Equipment and a Safe Environment
Providing the right equipment is essential in attracting and retaining potential customers. Equipment that has proven to show increased functional outcomes is essential for physical therapy. Some of the most important pieces of physical therapy equipment are:
Exercise balls
Balance pads
Exercise sliders
Resistance bands
Foam rollers
Stretching straps
Treadmills
Shuttle boards
Stationary bikes
Keeping your patients safe from falls is just as important as providing them with great equipment. One patient fall could cost your facility thousands of dollars, or hurt your facility's reputation for providing safe & effective care.
The Solo-Step overhead track and harness system is a great tool to help your patients stay safe and confident during physical therapy, leading to increased functional outcomes. With the Solo-Step safety overhead system, you can:
Eliminate your patients' fear of falling
Give your patients a boost of confidence during therapy
Challenge your patients with advanced therapies, without the risk of injury
Provide your patients a safe environment for balance, strength, and gait training
Protect your therapists and patients from injuries resulting from falls
For more information about the Solo-Step safety overhead system, click here!
Take Feedback Seriously and Respectfully
If you're looking to retain patients, allowing patients to provide feedback on your services and clinic is an effective way to improve your clinic as a whole. Happy patients are the patients that will continue to utilize your services and refer your clinic to family and friends. It is very important to address negative feedback in order to make improvements as needed.
Consider utilizing patient satisfaction forms to find out what your clinic is doing right, and wrong. Narrowing down the positives and negatives in your clinic will allow you to fix problems or continue doing certain things right!
Follow-up on Patient Feedback
Patients want to see that clinics take their feedback seriously and that changes are made. Accepting patient feedback and improving your clinic to address needs and concerns is a great way to make your practice stand out and increase customer retention.
Increasing patient retention is something that every facility should strive for. Improving everyday operations, providing the best equipment, and following up with customers are all important for retaining valuable customers.