Ceiling Track Systems for Handicapped Patients: Top 5 Benefits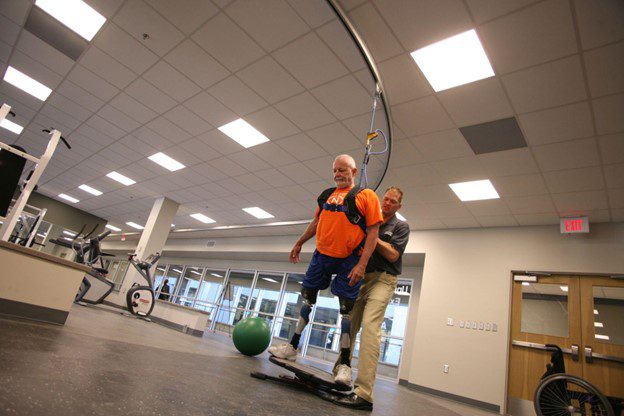 Ceiling track systems are designed to keep handicapped patients upright while moving them from one location to another or performing physical therapy tasks safely and comfortably. Adding a ceiling track system for your handicapped patients can provide many amazing benefits to your skilled nursing facility, physical therapy practice, or hospital. In this blog, we will give five key reasons why you should invest in a ceiling track system for your facility.
1. Overhead Track Systems Provide a Safe Environment for your Patients and Therapists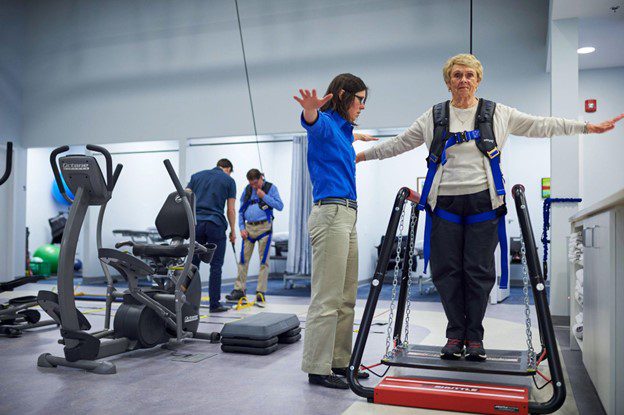 Ceiling track systems make life easier for caregivers who perform manual lifting and repositioning during treatment. Patient handling tasks are recognized as a significant cause of overexertion injuries among the nursing workforce working in healthcare settings. According to the United States Department of Labor, musculoskeletal disorders, such as sprains or strains resulting from overexertion in lifting accounted for 31 percent of the total cases for all workers. An overhead ceiling track system can help your facility become safer by:
Drastically decreasing the chance of falling while the patient is in the system
Lowering the chance of workforce strain or sprain while handling the patient
Providing safety during physical therapy for balance, strength, and gait training
2. Overhead Track and Harness Systems Keep Patients Safe while Keeping your Floor Space Free.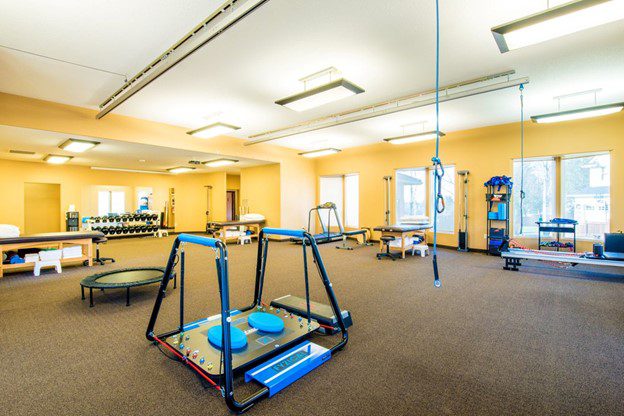 Another advantage of a ceiling track system is that it helps overcome mobility barriers while keeping the floor space free. An overhead track and harness system like the Solo-Step safety overhead system allows handicapped individuals to move freely in a room that is less cluttered. The Solo-Step system is a heavy-duty ceiling track system that protects patients and therapists during treatment without taking up space in your facility. If you are in a physical therapy facility, the free space allows you to place helpful equipment under the system for safety during treatment!
3. Ceiling Track Systems Increase Patient Confidence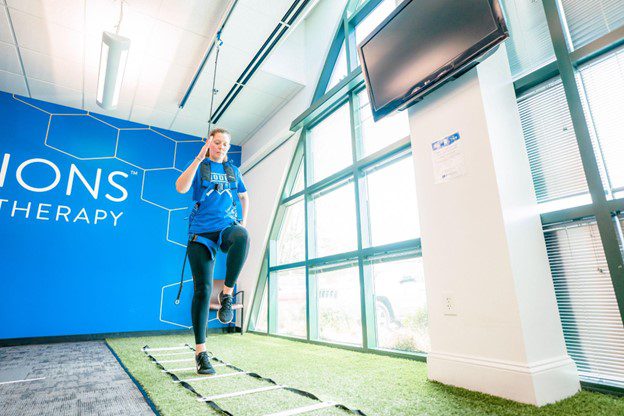 Many patients with mobility issues fear that they may fall during physical therapy, or get injured while being transferred from one location to another. Ceiling track systems provide your patients with a sense of safety because they will be protected from falling and getting injured. The Solo-Step safety overhead system:
Increases confidence during treatment
Allows the patient to overcome mobility issues
4. Provides a 1:1 Patient-to-Therapist Treatment Ratio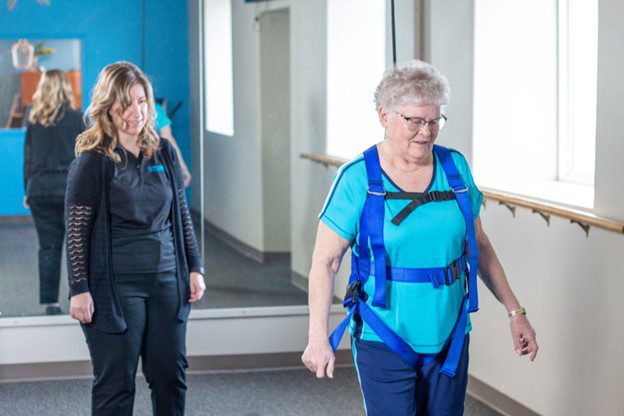 The Solo-Step ceiling track system allows your therapists to treat their patients without the need for additional caregivers. Many patients can be difficult to keep upright or may be much larger than their therapist. These patients sometimes require additional assistance. The Solo-Step safety overhead system can:
Hold patients up to 500 lbs.
Allow the therapist to stand back and view the patient's total body alignment during therapy without worrying about the patient falling
Reduce the risk of injury or strain associated with protecting the patient
5. Ability to Help a Variety of Patient Types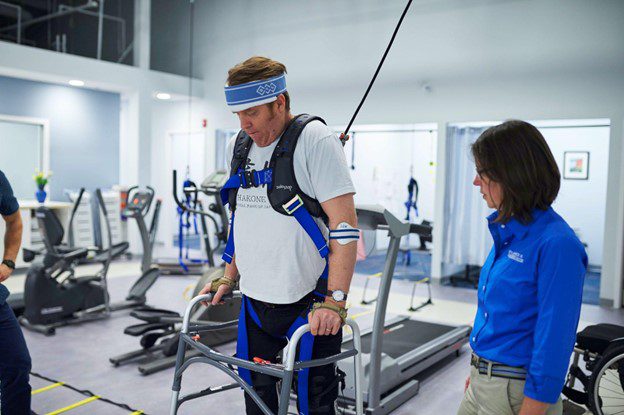 Ceiling track systems can be helpful for a variety of patient types. Some different patient types that have benefitted from the Solo-Step safety overhead ceiling track include:
Amputee Patients
Geriatric Patients
Bariatric Patients
Pediatric Patients
Adaptive Athletes
Stroke Patients
Anyone at risk of falling
There are many advantages of installing a ceiling track system in your facility. Protect your patients and therapists, increase confidence, and eliminate costly falls with the Solo-Step safety overhead system!
Learn more about the Solo-Step overhead ceiling track system here!