Fall Prevention Month: Weekly Tip #3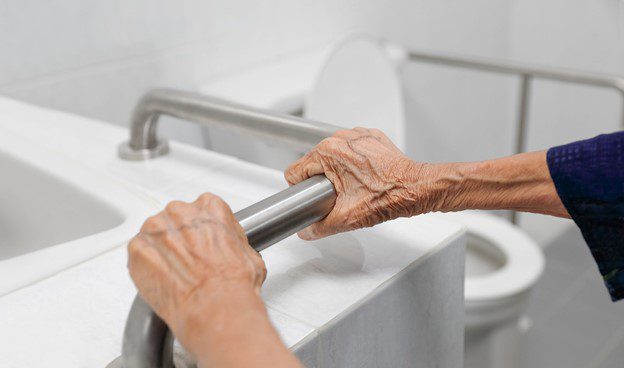 Falls are the leading result of injury and injury death for individuals 65 or older. About 36 million older adults fall each year, resulting in over 32,000 deaths. Falling is NOT a natural part of aging, and once you fall, you are more likely to fall again! There are many steps you can take to reduce your chances of falling. This leads us to our third tip of fall prevention month: using assistive devices!
Use Assistive Devices
Assistive devices around your home can be critical in preventing accidental falls. Ensuring that you have assistive devices in your stairways, bathrooms, and living spaces could be the difference between preventing a fall and falling. Adding these may be beneficial for you or someone you know:
Handrails for both sides of stairways.
Raised toilet seats or a toilet with armrests.
Grab bars for a shower or bathtub.
A sturdy/plastic chair for the shower. A handheld shower nozzle works great while sitting down!
Stairlifts can be beneficial for anyone with balance issues or a disability!
A bed handle for getting out of bed safely.
Come back next week for tip #4 during fall prevention month!
Solo-Step specializes in overhead track and harness systems that prevent patient falls during PT and rehabilitation treatments.  For more information on how you can work with a Solo-Step equipped company you can visit our Solo-Step Facility Location Map.  Or if you would like more information on how you can get the Solo-Step system in your facility, contact us today.
Come back next week for our next tip of the week during Fall Prevention Month!